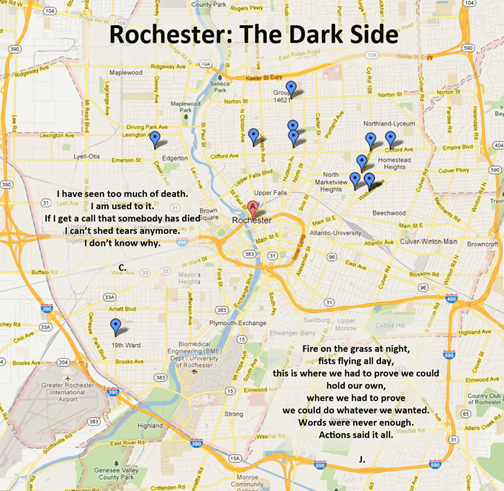 Click here to view interactive map

Rochester: The Dark Side was created at Monroe County Jail as a means for the incarcerated youth to reach out and share their insights and observations on their neighborhoods with their community. A NYSLC writer and scholar and a Rochester City School District teacher worked with the youth. An artist intern from Visual Studies Workshop was a integral part of this project.
Rochester: The Dark Side was made possible with funding from the Rochester City School District, the Office of The Sheriff, County of Monroe, and the New York State Council on the Arts.

---
NYSLC's Arts, Literacy, and The Classroom Community, a Video by Melanie Hibbert, Ed-Lab, Teachers College, Columbia University
---
WXXI News

Good News Series: Youth Inmates Share Their Storieses

By

Hélène Biandudi
---
NYSLC featured on McGraw-Hill's College and Career Readiness website.
---
Student Work
Kevin, "Change"
---
By Kevin
Nowadays some people have problems at home, then they come to school with their problems, then they just don't care about school, then they just go to school to hustle and smoke weed. These things affect people and keep them from going to school. They give up on themselves.
It's like this, when people have their houses shot at, when people's family members die, you just don't know what you want to do with your life.
Some people will rob you to get what they need. Some people just need someone to take care of them and talk to them like they really care about them and what goes on in their lives. If we really had people who cared about our lives, maybe we would go back to school. All we need is someone to believe in us, to help us, and to help us want to help ourselves.
---
---
The New York State Literary Center (NYSLC) is a Rochester, New York based arts organization that serves adolescents at the highest risk for educational failure in schools, residential placement, long term suspension, juvenile justice facilities, and jails through interdisciplinary, collaborative, strength based arts programs that improve basic literacy skills, inject a sense of community belonging, give young people power over the narrative of their lives, enable young people to reach out with strong, clear voices on personal and social identity and articulate a compelling vision of how communities and schools can be better places. The NYSLC is committed to deepening adolescents understanding of the forces that shape their lives and to help adults better understand the needs and concerns of all children.
The NYSLC believes in the potential of all young people and believes that hip-hop is one of the greatest and most exciting art forms of our time. The NYSLC connects the rhyme book to the classroom.
---
Your donations will help to ensure this vital program continues.
---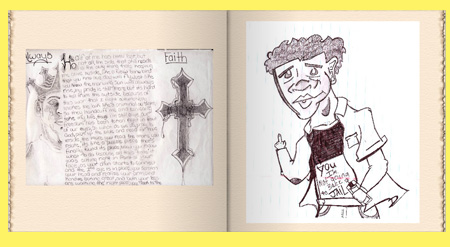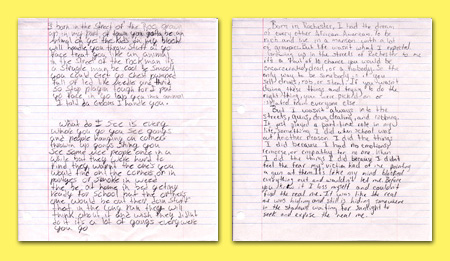 Click letter to view large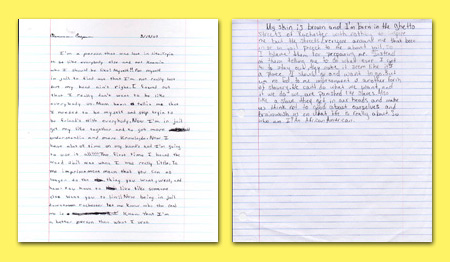 Click letter to view large